Since I was a young girl, I have aspired to be a big name fashion model. I could hardly wait to get home from school to flip through vogue magazines and watch famous campaigns for extravagant brands. Being a model to me is like winning the lottery in my eyes. The whole idea of becoming a model has appealed to me because I looked up to the famous girls who strut the runway. They appeared to maintain confidence and poise, telling a story in the facial and body expressions they made. The art of the fashion industry appeals to me especially the traveling aspect of it. These beautiful girls are paid to fly across the world to model amazing clothing for big designer brands, sounds like the dream.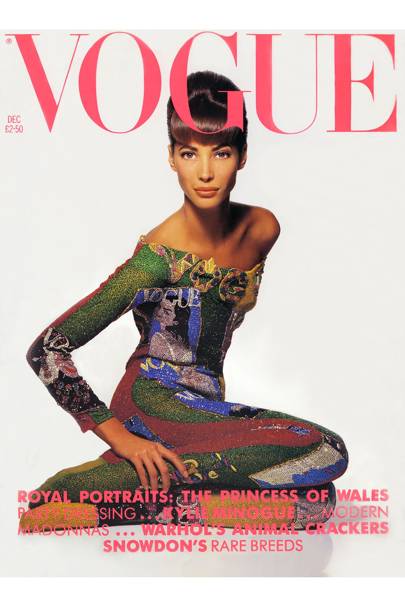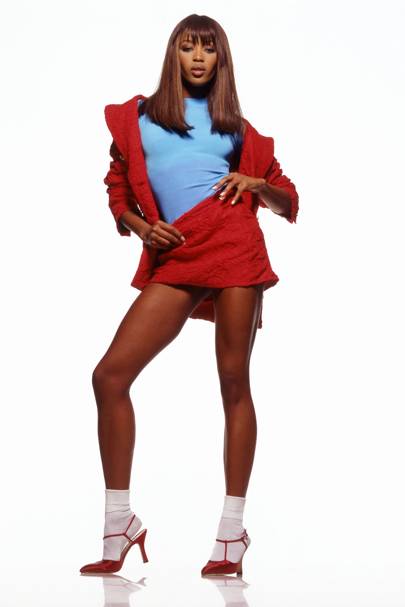 ---
---
http://www.vogue.co.uk/article/vogue-on-versace-charlotte-sinclair
One thing that is not talked about enough in regards to the fashion industry is how dehumanizing it can be. Brands will refuse to hire models and harshly ridicule them just because they are not what they want their image to be. I have read and even personally experienced how cruel critics can be of the way you look. I remember one of the first castings I went on, I was not hired just because I had brown eyes. The lady who was in charge of the casting approached me and asked me why I was there and then continued to say I was too "ethnic" looking. Obviously as a young teenager, it upset me and made me obsess over the fact that I did not have pretty blue eyes. I went home and complained to my parents about my brown eyes but my blue-eyed father told me he loves his three brown-eyed girls which inspired me to come to love the song, "Brown Eyed Girl" by Van Morrison. Continuing on with pursuing my dream, I try not to take anything of what the brand says about me personally. I have come to realize that although one brand may believe a blue-eyed, blonde-haired, typical California girl is beautiful, the next would perceive beauty as someone who has darker features. 
Modern supermodel Gigi Hadid revealed in an interview with "BAZAAR" magazine, tips to young aspiring models that if a designer decides they do not want you, it is okay, you are still beautiful and you must persevere through the hardships regardless of what someone says of you. They either want my look or they do not and I have grown to become okay with that, all I can do is devout my blood, sweat, and tears to the industry with high hopes. As I read models perspectives on the negative aspects of the industry, I made a personal promise to myself that I would persevere and prosper. I was going to make my mark on this world whether it was through the fashion industry or not.
One very well-known model in the 1990's, Tyra Banks, has partaken in numerous interviews and has even discussed on her own talk show how she was told she was too "fat" to be a model. At first she wanted to attempt to conform to what designer brands envisioned, but then came to the conclusion that she was beautiful the way she was. Banks reveals that although it hurt, she chose to have the courage to persevere and was soon hired to be a Victoria Secret Angel, one of the most iconic brands to work for. Not long after becoming an angel, she rose to be one of the highest paid models of her time. 
https://www.hotbeautyhealth.com/news/tyra-banks-launches-an-online-magazine/
http://voguescovers.blogspot.com/p/tyra-banks.html
In the informational article, "The Courage Crutch: A Remarkable Life Requires You to Overcome Mediocrity, Not Fear." portrays how the "courage culture" in society is not accurate and also speaks on how to improve yourself and your career. The article claims that in order to overcome what your peers tell try to advise you because of fear, to persevere through it and realize that what you want to happen will only happen if you are passionate and willing to work for it. Like I experienced and Tyra Banks experienced, we were told no because of what that person believed was beautiful. If we all did what others wanted to and did not focus on what we want, we will never grow within our careers and life itself. To become who you want to be and do what you want to do, you must look past what society thinks. You do you, persevere through the rough times you pretty soon you will have made your mark on this world.